Maurice Ward Group's Aerospace & Aviation division operates facilities in all the European Aerospace/Aviation hotspots. We have AOG hot lines (24/7/365) in each European country. Our professionals will arrange your AOG shipments at any time of the day or night.
Allows you to control all stock orders online & upgrade any movement to AOG in a one
click movement
Stock orders are moved on Deferred services to reduce your overall cost exposure & reduce your held inventory
Monthly systems generated billing cuts down on your admin work & allows you to check your spending in real time
The Maurice Ward Group's charter services provide a suitable aircraft on your behalf specifically to transport your consignment from point A to point B in order to meet your deadline. We arrange the collection of the parts from your supplier, the loading and unloading of the aircraft and finally the delivery to end user.
You gain exclusive access to an extensive source of dedicated aircraft operating partners across the world
You can select
an aircraft
Bespoke to your requirements, whatever capacity is required
The Maurice Ward Group's appointed flight courier, based on the origin country of your consignment, carries your shipment as hand luggage onboard on a scheduled flight. In addition, we are also able to arrange collection of parts from your supplier and deliver directly to the end user.
from collection to 
final delivery ensuring
complete security
by utilising 
scheduled flights
we use the most direct
options to ensure your
parts get to their
destination on-time
our couriers are
strategically located in all
the major cities around
the world
Customer Problems vs.
Maurice Ward Group Advantages
Multiple vendor communications,
slow or NO responsive
EU vendors, suppliers,
forwarders 
Centralization
of communication to
vendors and suppliers for
the transport of aircraft
parts from/to Europe
Multiple
freight forwarders
(different rates, different
performance, multiple
invoicing)
Reduction in multiple freight forwarder communications and admin. cost (centralized invoicing)
No or disciplined
shipping visibility
AOG
point to point
management
of freight

No availability
of historical transport
data and costs
(freight and vendor)
Freight
optimization
implementation
Pricing & Order Management System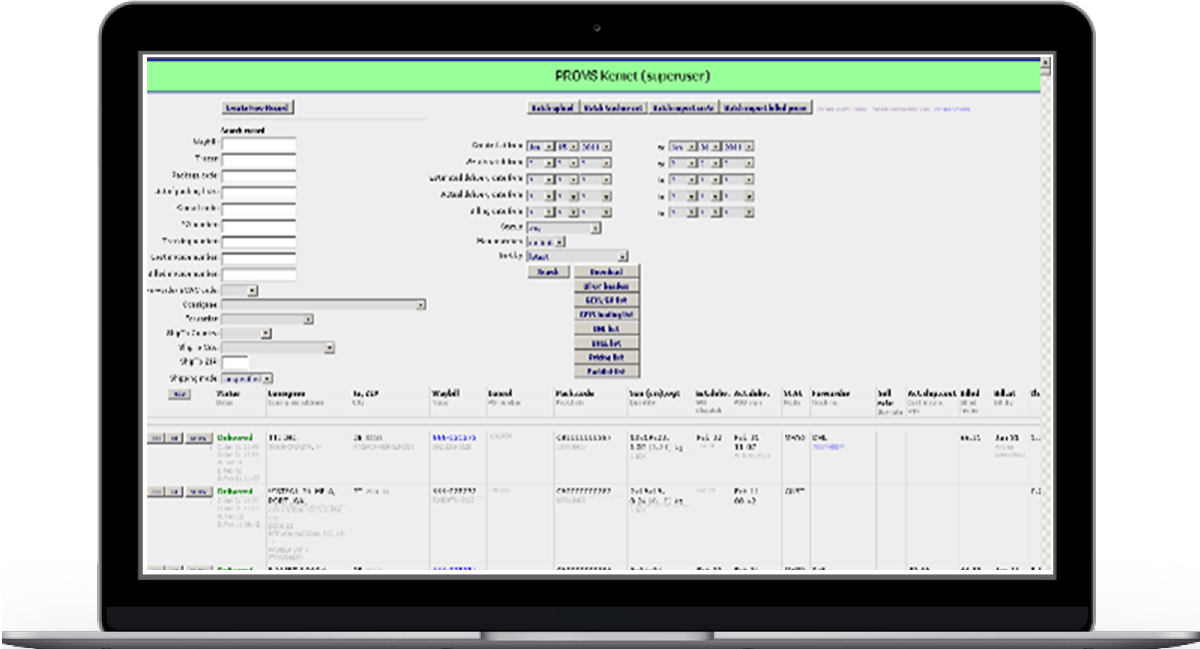 By selecting Shipment Reference or Tracking Number, detailed information of shipment movement will show up immediately. Regardless of SP used, shipment can be tracked.
The Maurice Ward Group clearly understands that the goal of our customer is to manage and maintain continuous improvement and cost control within its Supply Chain. The Maurice Ward Group has the know-how, IT and live customer service capability to provide your Supply Chain
"open skies" all the way to delivery. 
Find out more in our company presentation
Do you need a different industry?
Electronics & Semiconductors