The Maurice Ward Group is a global logistics solutions provider serving many industry sectors
Maurice Ward Group has been assessed successfully for the following quality standards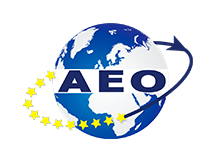 Quality mark of secure supply chain management procedures, efficient and compliant customs controls and procedures, which presents us as reliable trader / trading partner, which gives us access to simplified customs procedures and through that we have the opportunity to 'fast-track' your shipments.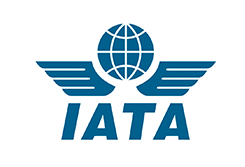 This certification set by the International Air Transport Association confirms that Maurice Ward Group complies with all the standard and training requirements, the recognition of financial and professional competence as an air forwarder.
An international standard which confirms that Maurice Ward Group's precise quality management system is maintained in competent manner and thanks to great demonstration of the set of rules and principles of effective and efficient working of the company, we meet the needs of our customers in the best possible way.
The standard specifies the requirements for establishing, implementing, maintaining and improving an energy management system, whose purpose is to enable an organization to follow a systematic approach in achieving continual improvement of energy performance, including energy efficiency, energy security, energy use and consumption.
The aim of the standard is to improve the system and process quality to increase customer satisfaction, to identify problems and risks in the production process and supply chain, to eliminate their causes and to examine and take corrective and preventive measures for their effectiveness. ISO/TS 16949 applies to the design/development, production and, when relevant, installation and servicing of automotive-related products.
The Maurice Ward Group is committed to providing a quality service in a manner that ensures a safe and healthy workplace for all our employees and the minimization of potential impact on the environment. We recognize our responsibility to the environment goes beyond our legal and regulatory requirements. For the sake of our planet & our grandchildren, we must act now to reduce our carbon footprint.
Because we are committed to reducing our environmental impact, we continually improve our environmental performance as an integral part of our business strategy. We work with our customers, suppliers and other business partners to reduce our overall carbon footprint. Together, we can make a difference.
The Maurice Ward Group believes that businesses (& individuals) must take responsibility for the environment today because tomorrow may be too late. We must work with our suppliers & customers to eliminate waste from our supply chains. In order to achieve this, there is a need for sustainable solutions and out of the box thinking, to save money & help preserve the environment.
Maurice Ward Group wholly supports
the requirements of current environmental
practices to:
Minimize waste and then reuse or recycle as much as possible.
Minimize energy and water usage in our buildings, vehicles and processes in order to conserve supplies, and reduce our consumption of natural resources, especially where they are non-renewable.
Operate and maintain company vehicles with due regard to environmental issues as far as reasonably practical and encourage the use of alternative means of transport and car sharing as appropriate.
Apply the principles of continuous improvement in respect of air, water, noise and light pollution from our premises and reduce any impacts from our operations on the environment and local community.
In addition to the above, the Maurice Ward Group has employed in-house engineers to study alternative energy solutions including solar, wind & bio fuel options.