We are thrilled to announce the opening of Maurice Ward Northern Ireland Ltd, an exciting step enabling Maurice Ward to extend its service offerings in what we anticipate to be a thriving and growing market. With the established presence, Maurice Ward can offer clients and partners the benefits of Northern Ireland's unique position between the UK and EU. Our new office is located at The Foundry, in the heart of the city and only a stone's throw away from the Titanic Quarter and the famous Sampson & Goliath cranes. The new office will serve as a base for new business opportunities and innovation as we continue to improve the quality of our services.
Located in the northeastern part of Ireland, Belfast boasts a rich history that spans centuries. From its origins as a medieval settlement to its stellar rise during the industrial revolution where its shipbuilding and linen industries established themselves as key regional powerhouses. Belfast's legacy is intertwined with innovation, industry, and resilience. The city's shipyards, including the renowned Harland and Wolff, built famous vessels like the Titanic, showcasing the prowess of its skilled workforce on a global stage. As we move into the future Belfast's unique positioning sets the stage for the new era of growth and prosperity and all the opportunities that come with it.
Northern Ireland's history reflects the complex interplay of cultures, traditions, and aspirations. The region's past saw the emergence of differing views, which are known to have bought anguish and pain to many. In contrast, Belfast today is a vibrant city now capitalizing on its rich culture and heritage while learning from past troubles, there is much to do such as visiting the famous Titanic Quarter, hiking the endless green rolling hills, or visiting one of the many peaceful parks.
The opening of the Belfast office signifies our commitment to progress and expanding the Maurice Ward footprint to the benefit of our clients. As we embark on this journey, we carry forward the spirit of unity, inclusivity, and collaboration that defines Belfast and Northern Ireland today.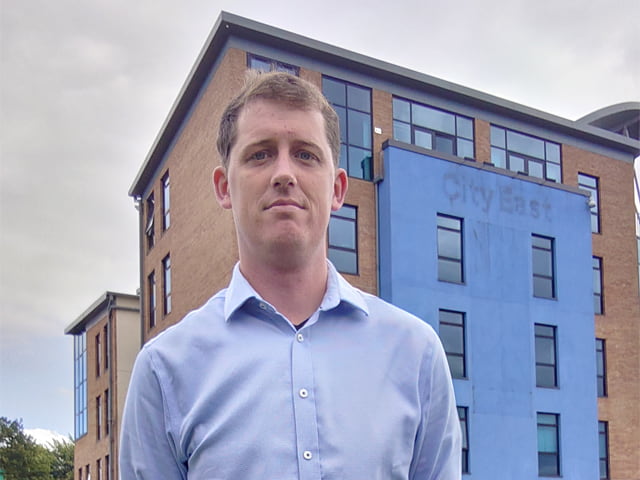 Alexander Graham


Station Manager
Contact Maurice Ward Belfast at:
Email: belfast@mauriceward.com (Enquiries / pre-alerts / rates)
Email: alexander.graham@mauriceward.com
Phone: +353 087 473 9456
Address: Foundry Office 7, Ground Floor, City East Business Centre, 68-72 Newtownards Road, Belfast, BT4 1GW, United Kingdom
The first ever 'cargo only' flight was recorded in November 1910 in the USA, using a Wright Model B aeroplane that flew 65 miles carrying a package of silk. The business owner used the pioneering transport more as a PR stunt to celebrate the opening of his store, with the bundle of silk cut into individual pieces and glued onto souvenir postcards.