Every year, Branschvinnare i Sverige AB, in collaboration with the Largest Companies, selects the recipients of the prestigious Industry Winner award within Freight Forwarding, Warehousing, and Supply Chain based on the previous year's financial statements. An Industry Winner is a company that has outperformed its own industry in terms of both revenue and results. The average performance is calculated annually, taking into account all companies within the relevant industry.
Industry Winners are chosen based on the companies' SNI code, which refers to the Swedish Industry Classification. This classification system adheres to the EU standard known as NACE Rev.2. With this in mind, we are delighted to announce the exceptional achievement of MW Sweden, which has secured the Industry Winner title for this year.
MW SE has displayed remarkable growth in revenue, surpassing expectations with an increase of 50.9%. This substantial growth far exceeds the average revenue growth of the industry, which stands at 8.4%. MW SE's ability to outperform its competitors in generating revenue showcases its strategic vision, operational efficiency, and strong market positioning.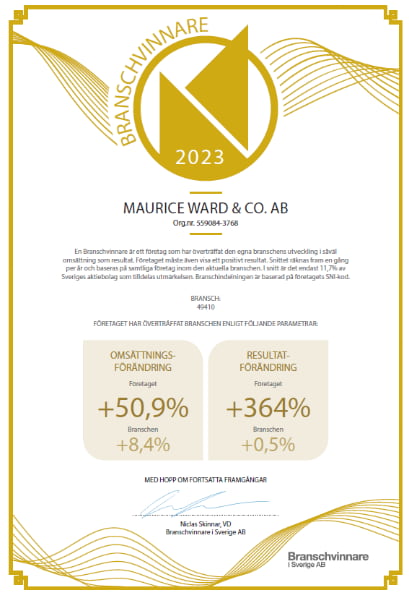 Additionally, MW SE has achieved an extraordinary turnover, showing off an impressive surge of 364.3%. This outcome surpasses the industry average result growth of 0.5%, which highlights MW SE's ability to effectively manage costs, optimize resources, and generate substantial profits.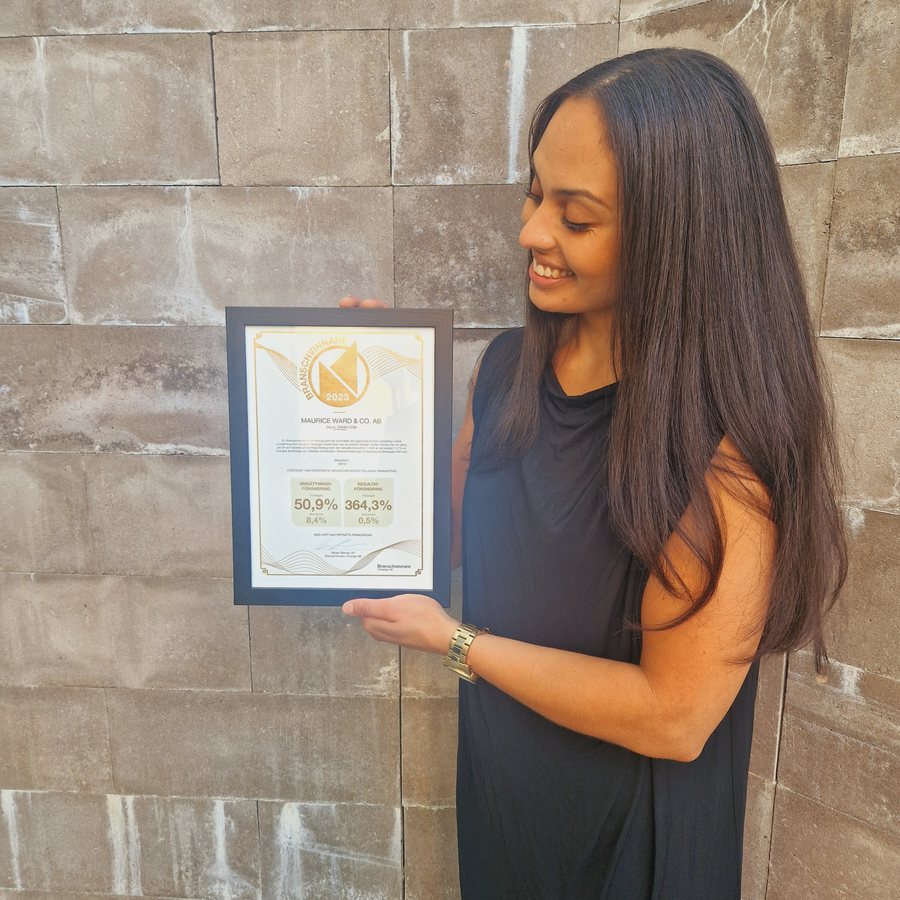 The achievement can be attributed to the efforts of the MW SE team and the effective leadership of Branch Manager, Everlinn Fägerlind. Everlinn expresses her gratitude for the team's collective effort and acknowledges that reaching this point wouldn't have been possible without the contributions of every individual involved. 
She also recognizes the solid foundation Country Manager Standley Bundgaard established in previous years, highlighting his continuous involvement in all aspects and overall overview & guidance. This serves as a testament to the remarkable progress that the MW Sweden team has made, demonstrating the power of their combined efforts.
The Industry Winner Award shows MW SE's outstanding performance, innovative strategies, and successful business practices. It distinguishes the company from its competitors and reinforces its reputation as a market leader in its respective industry.
Feel free to contact MW Sweden at sweden@mauriceward.com for your inquiries.
The first ever 'cargo only' flight was recorded in November 1910 in the USA, using a Wright Model B aeroplane that flew 65 miles carrying a package of silk. The business owner used the pioneering transport more as a PR stunt to celebrate the opening of his store, with the bundle of silk cut into individual pieces and glued onto souvenir postcards.