Breakbulk Europe, the European fair for Breakbulk, Project Cargo and Heavy lift, was held in Rotterdam Ahoy from 17 to 19 May 2022. It was one of the first big logistics events after COVID and this event's edition welcomed 545 exhibitors, 9045 attendees of 4067 companies from 118 countries.
Although the industry is becoming more digital every day, we still know that nothing replaces face-to-face contacts and meetings to grow relationships and discover new business contacts. Leading companies in Project Cargo, Break Bulk & Heavy Lift were present with their stand, together with many representatives of Freight Forwarding, Trucking companies, Ports & Terminals and from the Maritime Transport.

Maurice Ward Netherlands' Country Manager Ronald Huizing, as 'hosting port' attended to represent our company, together with Ricky Bedesha, Divisional Head – Agents Relations.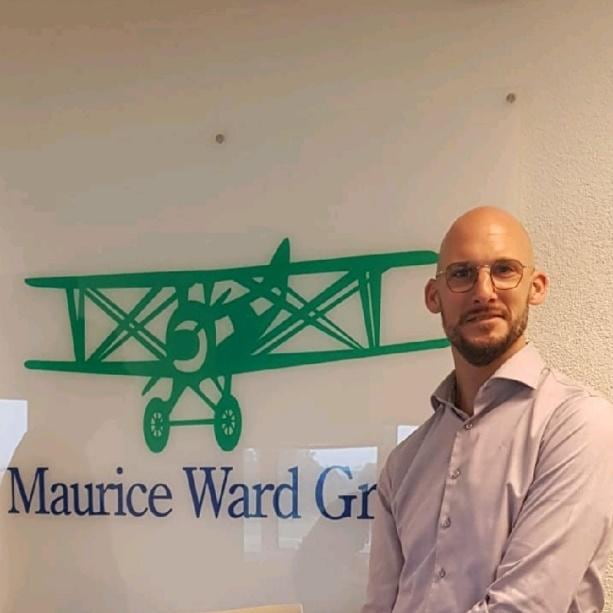 Ronald Huizing


Country Manager Maurice Ward Netherlands
"It was the first time that BreakBulk Europe was held in Rotterdam, which is the result of years of hard work by the joint forces of the host Rotterdam Ahoy, the Municipality of Rotterdam, the Rotterdam Port Promotion Council and the Port of Rotterdam Authority. In 2020 alone, Rotterdam handled over six million tonnes of breakbulk. Having had this event in Rotterdam gave a great boost to the Port of Rotterdam and will further strengthen its international position.
Actually, it was planned for 2020, but there was a two-year break due to the pandemic. I think that due to this the Breakbulk Europe Advisory Board, a group of leaders from across the supply chain, did everything to make sure this edition was one that you will not forget. 
There was a very good vibe and everyone was really enthusiastic. I did not count the cards, but I believe I have met and spoken to over 200 people. It was good to connect again with our business partners from Hapag-Lloyd, CMA CGM, Air Charter Service, ONE Ocean Network Express and many more. Moreover, beside the people that I already knew, I have also met a lot of new partners. To all these new partners Ricky and myself introduced the Maurice Ward Group and especially our Project Cargo Division, located in Constanta, Romania. We are the ones they can contact when looking for a reliable partner", said Ronald.
Our Project Cargo Division is one of the fastest growing ones at the Maurice Ward Group and we are committed to pursue our efforts for a continuous and long-term development of this service.
If you wish to find out more about the Maurice Ward Group's Project Cargo Division, click here or contact Cristian Huzum, Head of Project Cargo Division by emailing to cristian.huzum@mauriceward.com.
To find out more about BreakBulk Europe 2022, click here.
The first ever 'cargo only' flight was recorded in November 1910 in the USA, using a Wright Model B aeroplane that flew 65 miles carrying a package of silk. The business owner used the pioneering transport more as a PR stunt to celebrate the opening of his store, with the bundle of silk cut into individual pieces and glued onto souvenir postcards.