MWG Warehousing Division:
Your Partner for
Comprehensive Logistics Solutions
Since the early stages of warehousing projects, Maurice Ward Group's Warehousing Division has been providing expert consultancy, preparatory work, and tailored solutions to address our clients' unique challenges by finding the right location, space, and offering a full warehousing services portfolio. With over 50 years of experience, these services include inventory management, order fulfillment, and last-mile deliveries.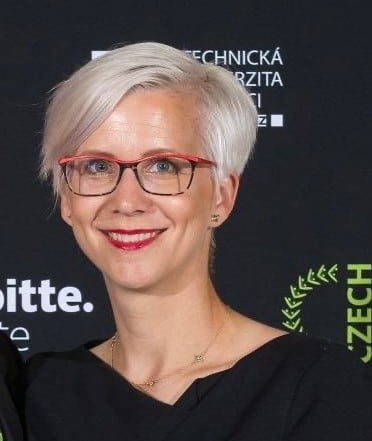 The establishment of the Maurice Ward Warehousing Networks (MWWN) department, led by an experienced professional like Zuzana Heinrichova, is a smart move to leverage the company's expertise and management skills to handle all customers' accounts & 3rd party warehouse projects efficiently.
With its recent expansion, MWWN is well-positioned to identify the optimal solution to meet the growing customer demand and provide access to suitable warehouse facilities. This approach helps the company to expand its reach and win more warehousing projects across Europe. It also enables MWG to build long-term partnerships with clients and offer comprehensive services tailored to their individual requirements. Our dedication to building lasting partnerships has earned us the trust of several well-established companies in the industry, who have been using our services for decades.
Projects are managed and supervised by the MWWN team and the team is the single communication window for clients. Collaboration with local MW offices is strategic, as it allows MWWN to benefit from local knowledge, especially with customs, freight, and distribution. This approach ensures that clients receive a full package of services and that projects are managed with optimal effectiveness.
Maurice Ward Group's Warehousing Division and the MWWN department are currently involved in a range of European projects with partners in Ireland, in 2 different locations in Poland, also overseeing a warehousing project for a customer in Rotterdam NL for almost 2 years. Managing 24/7 warehousing and critical parts delivery operations for two prominent clients in Europe further demonstrates the division's expertise to handle global large-scale warehousing projects.
In addition, MWWN actively seeks out new business prospects and endeavors to engage with international clients looking for customized solutions. That's how we gained the trust of our partners who have worked with us for over 5 years. When pursuing new opportunities, MWWN adheres to one simple principle: "Yes, we can!" This approach reflects our can-do attitude towards any challenge that may arise, regardless of its complexity.
Contact us today at zuzana.heinrichova@mauriceward.com to learn more about how Maurice Ward Group's Warehousing Division can assist you with your warehousing and logistics requirements.
The first ever 'cargo only' flight was recorded in November 1910 in the USA, using a Wright Model B aeroplane that flew 65 miles carrying a package of silk. The business owner used the pioneering transport more as a PR stunt to celebrate the opening of his store, with the bundle of silk cut into individual pieces and glued onto souvenir postcards.