Maurice Ward Group's Express Van Delivery Service transfers goods and documents all over Europe, tailored to customers' requirements with a focus on time-definite and day-definite pick up and delivery. Anything that fits in a box van, we collect and deliver! Undamaged, fast, easy and reliable transportations are what distinguish us.
Our customers come from the most diverse sectors and each use our Express Van Delivery Services according to their own needs. Pharmacy and automotive industries are among our specialty. For example, every day we also bring urgent aircraft spare parts to technicians who receive them on the field. For these renowned companies in the aviation sector, reliable emergency deliveries are of crucial importance.
That is precisely why they choose us as their partner for their most urgent shipments. On the other hand, where and when necessary, we also assist customers with their own distribution service. We absorb a temporary overcapacity or we arrange for a catch-up maneuver for their forgotten or incorrect deliveries.
For others, the reliability aspect is paramount and they entrust us with their most delicate shipments. Like no other, we respect the inscriptions "Handle with Care" and the chance of damage or loss of goods is virtually non-existent. This service is ideal for AOG, Parts bank services, white glove and all dedicated cargo that fits in a box van. Nevertheless, it does not need to be quick collection only, next day collection is also possible with a dedicated delivery.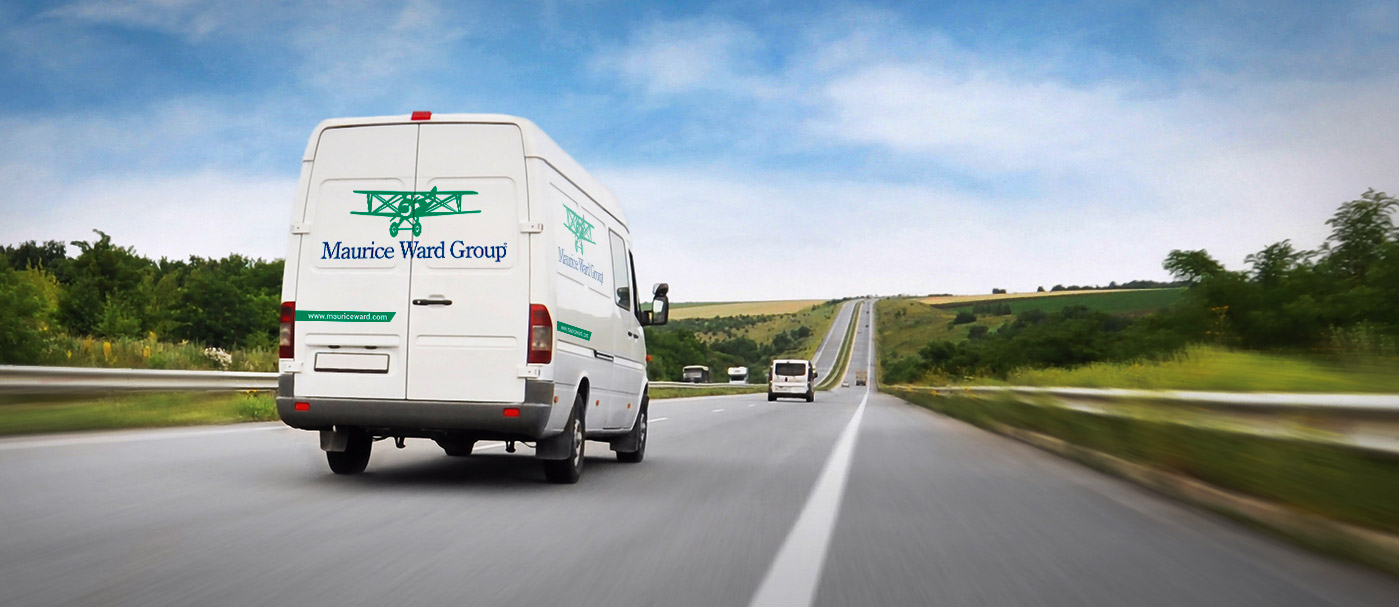 As we operate an extensive fleet of vans that are positioned at strategic hubs all over Europe, we are able to pick up and deliver from anywhere to everywhere, anytime. There is also one selling rate for all shipments based on a single trip per kilometer, one way only, so no matter if the parcel is only 5 kgs or 500 kgs, the price remains the same. Thanks to our many years of experience and wide variety of vehicles, you can be sure that your shipment will be delivered safely and quickly. Confirmation of receipt within 15 minutes and collection within 2 hours after booking, we are at your disposal, day and night, even on Sundays and public holidays. Moreover, we have a single email that is read by every member in the team 24/7!
The first ever 'cargo only' flight was recorded in November 1910 in the USA, using a Wright Model B aeroplane that flew 65 miles carrying a package of silk. The business owner used the pioneering transport more as a PR stunt to celebrate the opening of his store, with the bundle of silk cut into individual pieces and glued onto souvenir postcards.