Maurice Ward Group continues to expand its footprint in Scandinavia marking its completion with the newly opened branch in Helsinki, Finland. Being located in Northern Europe, Finland is a hop away from all major European countries making it a perfect door opener for international trade.
Our branch in Finland is set halfway between Helsinki-Vantaa airport and Helsinki port, both being only 15-minute drive away. The strategic location of the new branch in Helsinki ensures that MW can connect clients to inbound and outbound business opportunities and tap into the consumer market. The new office will serve as a base for new business opportunities and innovation as we continue to improve the quality of our services.

Maurice Ward Finland offers a true single-source solution for all your Transportation, Logistics, Customs & Trade needs in the Nordic region and appointing the new-found office in Helsinki as your Logistics Service Provider gives you a consistent, reliable, safe & secure supply chain, reduces your overall cost & exposure while guaranteeing you have an edge over your competitors.
Eerik Wickstrom, having over ten years of experience in freight forwarding, has launched the Helsinki branch office of Maurice Ward Group together with the local team of experts to offer the best solutions for your Air, Sea, and Road inquiries.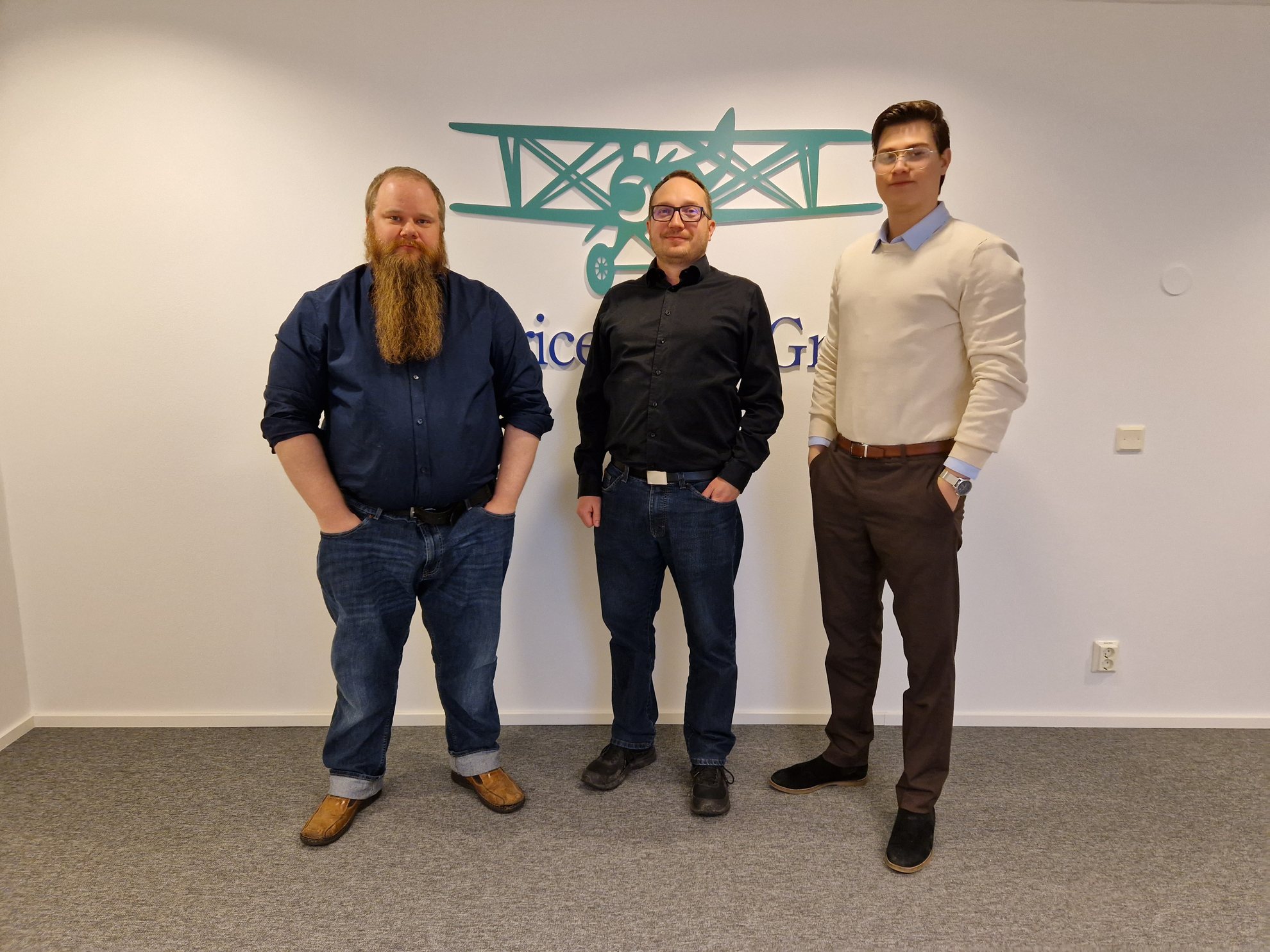 From the left:
Lauri Metsola (Sales Coordinator),
Eerik Wickström (Branch Manager),
Joel Ehnqvist (Traffic Coordinator)
"The Maurice Ward Helsinki branch is dedicated to providing end-to-end transportation and logistics services customized to the needs of the customers. I have done everything from traffic coordination to sales and top management and I personally think that freight forwarding is all about helping our customers to prosper, so that's also where our focus will be at Maurice Ward Finland."
Taking advantage of the country's strategic location, MW Finland offers global coverage. Whether you're shipping standard, refrigerated or oversized cargo, we have the local expertise and global network needed to get it there on time.

For more information about the Maurice Ward Finland office please click here:
Helsinki – The Maurice Ward Group
The first ever 'cargo only' flight was recorded in November 1910 in the USA, using a Wright Model B aeroplane that flew 65 miles carrying a package of silk. The business owner used the pioneering transport more as a PR stunt to celebrate the opening of his store, with the bundle of silk cut into individual pieces and glued onto souvenir postcards.