The logistics sector still has to deal with several stigmas and these make it unattractive for many women to look for a job in logistics. Work in logistics would be too physical, not very diverse and not offer enough opportunities for advancement. As with many stigmas, after a more careful look, these often turn out to be incorrect. If we are to believe the various studies, more and more women are opting for a position in logistics.
At Maurice Ward Group (MWG), we make no distinction between men and women. We therefore like to start from the competences of a person, and the motivation to fulfill a certain position, even when it comes to a typical male profession. Today, on International Women's Day, we shine some light on the power women of Maurice Ward Group, from the Black Sea to the Mediterranean, and get their viewpoints as female country managers working in the industry generally and also for MWG.
She joined Maurice Ward Group in 2006 as the single employee in Romania, with a strong expertise in customs legislation and customs procedures but with no expertise in freight and logistics. Knowing this, it seemed a daring act from our CEO John Ward, and from the regional manager Henrik Muller, to hire her and it surely also seemed a daring act from her to accept the challenge as she mentioned herself. However, once the challenge was accepted, Ema worked day by day on growing the company in a stable and reliable manner.
"From one employee in one office in 2006 Maurice Ward Romania now has 15 employees in 4 offices, offering prompt and good services to agents, a good working environment for its employees, and it is recognized on the market as a trustable and reliable company," Ema said proudly. Moreover, for the previous 4 years in a row, they were on the 1st place on the classification made by the Chamber of Commerce for small enterprises in Timis county.
She considers leadership as an opportunity to serve and not a trumpet call to self-importance.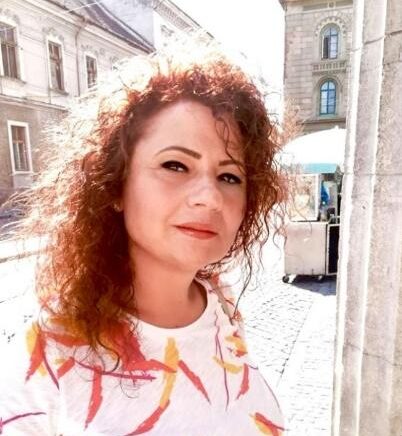 Ema Manea


Country Manager Romania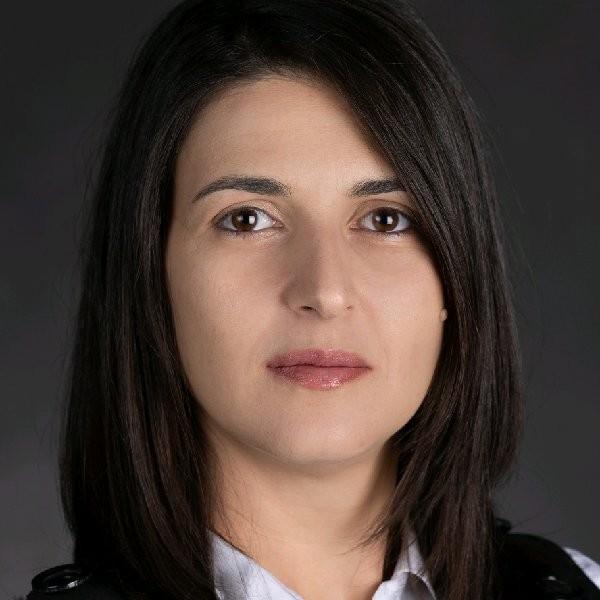 Boryana Atanasova


Country Manager Bulgaria
"Quite dynamic around me, I believe like it is with any woman, who is trying to combine motherhood, family, friends, career, etc.", this is how Boryana started telling about herself.
"My first touch with the industry was in 2002 when I started studying International transport in The University of National and World Economy Sofia. Then in 2007 I began as a trainee in the Road department in one of the biggest Transport companies in Bulgaria. During that time I also achieved Master's degree in International Economic Relations. Gained some more valuable experience at another forwarding company, before I became Road freight specialist at Maurice Ward Bulgaria at the end of 2013.
I have two periods working for Maurice Ward Group. Started in 2013 I was handling all road freight requests for couple of years, being key account for a big pharma customer. I left for a period of one year, to be analyst at DSV and at the end of 2017, after some changes in the company, I was appointed Country Manager of Maurice Ward Bulgaria. Since then, I am happy to work with a great team of professionals, having our best results, taking most of any opportunity".
Boryana finds it important to have her 'escape' moments, such as playing foosball with her colleagues in the office or doing a thousand-piece puzzle at home. And at the end of the day, her three beautiful children are the biggest motivation in her life and are an integral part of her career development.
Kelly has served in the freight forwarding industry for more than 15 years. She has a Master – Master's degree in business administration, MS office certificates, and participated in statistics and logistics seminars.
"I had my first steps of business occupation in stock market industry with an internship in a bank and after all these 'basics' the germ of freight forwarding was born when I accepted a proposal to meet this appealing industry as a freight forwarding operation/sales. I followed different paths and scopes in this market from internal sales to sales team coordination, exhibitions coordination, customer service management, operation management, etc. Currently, at the helm of the station of Greece, I am working for one of the largest and most loyal groups of companies in freight forwarding, Maurice Ward Group. While I am very thankful and proud of the entire journey, I am even more of the relations that were built with the customers, partners and colleagues which actually have supported and improved my experience", said Kelly.
She remembers the challenging period they overcame successfully as a team with demanding projects like Charter flights, special equipment and transportation, oil and gas project cargo units, sensitive products and perishables freight forwarding, consolidation of ocean freight shipments, ship's spares in transit, AOG shipments and much more.
The leadership is not the helm but the teamworking that makes the helm to get the direction! This is her motto as she is very thankful for her team. The teamworking spirit, 24/7 mentality and the 'we can do this' rule which they always follow, ensures their team makes a difference in the market according to Kelly.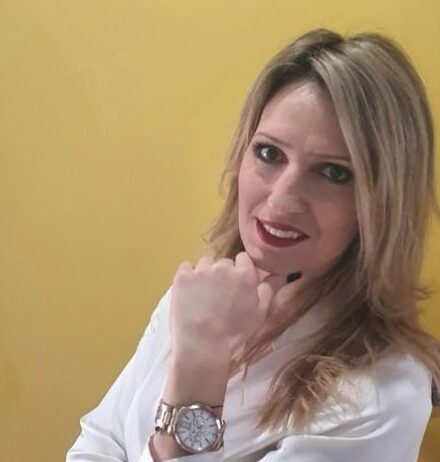 Kelly Merkouraki


Station Manager Greece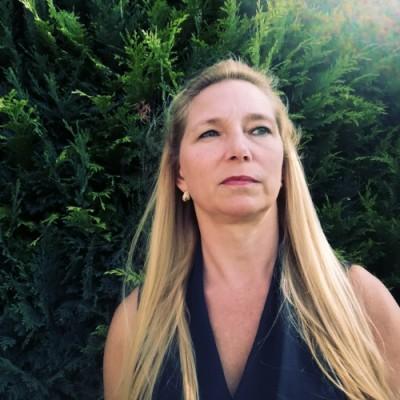 Nancy Verstraeten


Branch Manager Belgium
"To be honest when I started, it was not all that obvious for a woman to be seen as someone with growing capabilities. My initial office was a large company but only men were found in the glass offices", this is how Nancy started talking about her journey in the logistics sector.
"Raised in a loving family with one older brother I was very protected but also encouraged during my youth. As the roots of my family lay in shipping it was logical that I studied Maritime logistics at school, later I graduated in Languages-Management because I felt the need to broaden my horizon. After my studies I started working for a bank but very soon changed to the logistics sector. In my first job as a forwarder I started with documentation, then advanced to orders for transports and customs and bookings and even later on with sales. At that time, we got some more room to grow I think, but you did need to invest personnel time and effort to move up. In my opinion, then but also now, that is the way to grow, get the change but also take it and work hard for it.
I then changed to a smaller company where a client apparently had given good feedback on my services. As of then I taught myself, sometimes the hard way, to complete files from A to Z with containers, LCL, RORO and break-bulk. As Belgium is only a small geographic country I worked for foreign clients and I actually liked this because the use of other languages makes the job even more international. What I also learned is that good knowledge of the job is important, however for forwarders it is also very important to know the right connections. After all, we are a service team and we need to treat our customers and suppliers the way you want them to treat you. I became a steady value in the company and handled my own accounts but also was involved with the attaining of ISO qualifications and new licenses and of course the growth of the company.
Two years ago, I started the Belgian Office of the Maurice Ward Group, I was very honored with the chance given and looked forward to this new step in my career. I already knew the group because I had worked for some offices but the full knowledge of how the Group operates and the magnitude and way of thinking came only after my visit of the head office in Prague and the office in Lyon. I now run the Belgian office the way I learned and truly believe the right way to work is with respect, professionalism, confidence and courage, as these are my 4 keywords.
COVID breaking out only 3 months after my start of course was not how I expected it, but we have not stopped growing and the work has not stopped increasing. It is nice to see that what I imagined would work, also indeed works. The only difficulty that I did not foresee, is finding personnel. I hear from other Belgian companies, but also from other MW offices, that we are not the only office facing this difficulty. Still, I am proud to be the head of the office in a European group and of a hardworking, positive team".
Our people are our biggest asset
The existing image of logistics work, that of stacking pallets on top of each other and moving forklift trucks, is largely outdated. Logistics has much more to offer for both logistics employees and female managers. We should relish diversity. The industry will only be able to attract the right talent and overcome its perception issues by better promoting the scope of opportunities available.
The first ever 'cargo only' flight was recorded in November 1910 in the USA, using a Wright Model B aeroplane that flew 65 miles carrying a package of silk. The business owner used the pioneering transport more as a PR stunt to celebrate the opening of his store, with the bundle of silk cut into individual pieces and glued onto souvenir postcards.